Los Gatos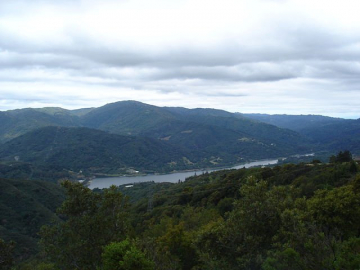 When you live in Los Gatos you truly are home. Los Gatos residents enjoy many amenities – distinguished schools, charming neighborhoods, beautiful hillsides, limitless recreation, and great shopping and dining choices to name a few. Situated within the largest metropolitan area of northern California and closely tied to Silicon Valley, Los Gatos continues to retain its small town image with a well-balanced mix of residential, commercial, service, and open space uses, benefiting residents, businesses, and visitors.
Los Gatos prides itself as a self-contained community. Over 3,000 businesses serve the residents and act as a destination point for visitors who are attracted to its restaurants, hotels and variety of shops within a pedestrian oriented downtown setting. The Town is also an inclusive community with the full mix of ages, family sizes and incomes.  Los Gatos has many parks and greenbelt areas, as well as a vibrant downtown area.  Downtown Los Gatos is listed on the National Register of Historic Places and is the model of what communities strive to achieve in a downtown. (http://www.losgatosca.gov/515/About-Los-Gatos).
Vasona Lake County Park…..Great place to go by yourselves or with a large group. Biking, walking, roller blading trails. Boating, Kayaking and Stand up Paddling by the lake. Plenty of shade to laze in. train ride, carousel and play structures for the kids, and in the winter the Fantasy of lights display is one of the best of its kind in the area.
Lexington Reservoir County Park…..Besides serving as a water supply for the area, the lake is used for rowing, paddling, and fishing. Santa Clara County Parks and Recreation Department manages the 914-acre (3.70 km2) Lexington Reservoir County Park. (http://en.wikipedia.org/wiki/Lexington_Reservoir#cite_note-7) The park provides facilities for hiking and picnicking. The reservoir is stocked with black bass, trout, bluegill, and crappie. The park includes part of the San Andreas Fault, which crosses Los Gatos Creek just south of the upstream end of the reservoir. The mountains feature redwood forests, chaparral, grasslands, hardwoods, and mixed conifer habitats. (http://en.wikipedia.org/wiki/Lexington_Reservoir#cite_note-8)
Featured Los Gatos Homes For Sale