Elk Grove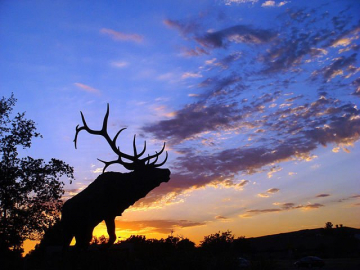 Home to an entrepreneurial spirit and superior quality of life, Elk Grove is a family-oriented community where opportunity is around every corner.  The city offers everything from starter homes to ranch estates, and provides a safe, youthful environment where families put down roots.  Its population of more than 150,000 residents is diverse in ethnicity, age and income levels. There are approximately 40,000 households in Elk Grove with a median income of more than $82,000.
Elk Grove's location provides easy access to two major freeways, the Sacramento International Airport, rail lines and two ports.  The City of Elk Grove is known for an award winning school district, a variety of outstanding restaurants, an historical district, first-rate parks, and much more.  Elk Grove has a prosperous business community that boasts a diversity of shops, services and promising careers.
Named the first city to incorporate in California during the 21st century, the city has brought forth a new local government with newfound independence. Since the City incorporated in July 2000, Elk Grove has blossomed with new businesses, residents, employment opportunities and amenities such as a new locally-controlled police department, animal care service unit and a first-rate public transportation system.
Elk Grove is a city with small town roots and big dreams with a community that just gets better with age.
About Elk Grove
In 1850, Elk Grove was established as a hotel stop and a stop for the stage. It is located about 15 miles south of historic Sutter's Fort and thus became a crossroads for business, entertainment, mail service and agriculture, and acted as home base for gold miners in nearby communities. After it played its part in the early gold rush and statehood history in California, a close-knit community evolved with a distinctly rural and western lifestyle.
Despite its close proximity to California's capital city, Elk Grove remained quietly independent of Sacramento's growth and development as it expanded into adjoining countrywide areas until the 1980s. Today, Elk Grove had its start in agriculture and it is still a big part of the area's economy today, with vineyards, dairy and cattle and row crops; but, now, there is also high technology, professional service, and commercial and retail enterprises.
Featured Elk Grove Homes For Sale